By Jessie Yong
As I stumbled out of my room on Saturday morning, mustering all the effort and energy I had in order to wake myself up for my interview with a dear friend who had went on an AIESEC exchange to Sri Lanka this January (I'm definitely not a morning person), I reached for the tea pantry – a glorious shelf filled with all sorts of charming little tea bags and tins of loose tea leaves. My family is partial to the beverage, to say the least. While I waited for my cup to brew, I flipped the box of tea over to read its label. As it turned out, in my half-awake state I had reached for a variety of Ceylon tea. I was tickled by the coincidence – the tea, the interview, and just the day before my internship supervisor took a week off to holiday in Sri Lanka. It was a very Sri Lankan morning!
It also made me realise how little I knew about the tiny island country just south of India. And so, here are 5 things everyone should know about Sri Lanka, The Pearl of the Indian Ocean!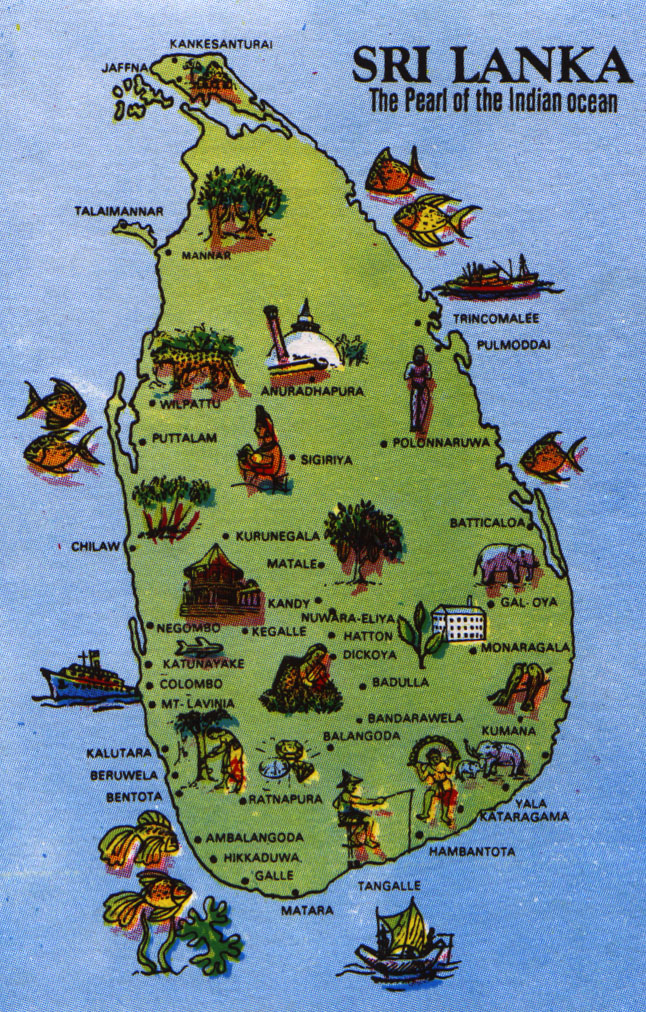 1. TEA
During the British rule, coffee was the primary commodity export of Sri Lanka, or then called Ceylon (The name was officially changed to Sri Lanka in 1972!). But due to weak economic development and a plant disease that affect many of the coffee plantations, the industry was destroyed. The fall of coffee turned Sri Lanka into a tea nation. Today, the Sri Lankan Tea Board governs the tea industry, and all teas produced in Sri Lanka will bear the 'Lion Logo', a symbol of its high quality.
In Sinhalese (Sri Lankan local language), tea is te – sounds a lot like our teh, doesn't it? It is usually black tea, taken with a dash of warmed milk and sugar, or jaggery.
2. POYA
Poya is a holiday, occurring every full moon day. Sri Lanka is a predominantly Buddhist country, and they take Poya as an opportunity to practise Buddha's teachings and meditate. People flock to temples by the thousands, and at night, elaborate parades with music and dance performances are held. Most businesses are closed during Poya, so make sure to stock up on your food and drinks the day before!
3. RICE AND CURRY
Rice and curry is the staple food of Sri Lanka. Sri Lankan people are known to be generous and kind, this applies to their cooking as well! Expect the curries to be rich with santan (coconut milk) and loaded with a very generous amount of chili powder. So you can definitely expect a fiery eating experience as well! If you're a spicy food addict, Sri Lanka is the place for you.
4. HOTEL
The word 'hotel' conjures up images of a sparkling clean room, with folded towels and free toiletries. In Sri Lanka, don't be surprised to see the sign 'hotel' over small cafes and restaurants, because surprisingly hotel = restaurant. Juice hotels, vegetarian hotels, you name it, they probably have it! In smaller hotels, you'll be able to find the country's signature rice and curry or kottu roti, a dish the closest I can come to describing it is chopped roti canai fried with meat, vegetables and chilies. Can't believe it? Well, maybe you'll just have to book your own ticket to Sri Lanka to find out!
5. CHAOTIC TRAFFIC
Big cities like Bangkok, Jakarta and Kuala Lumpur are famous for its heavy traffic – did you know the capital Colombo is too? Let me paint you a picture – horns blaring from every direction, buses and cars clogging the motorways, motorbikes and tuk-tuks weaving between the bigger vehicles – feels like home to all the city folk out there, doesn't it? If you're not into that kind of thing, Sri Lanka has enough beaches, hills and paddy fields to keep the nature enthusiasts happy too!
---
Next time on Jom Pergi Sri Lanka, we'll take a look at some of the best attractions, including the crystal clear beach waters, a misty mountain peak and a quaint hill village!