It has been six weeks, forty-three days and today is the last day. I am going to leave here, Sri Lanka. I miss my home, my country every single day after I was here. Everything here is so new and so strange for me. The first intention why I chose to go for global volunteering is because of after I had organised a huge event, I feel so miserable. I experienced a lot of complicated feeling and I start to think what kind of experience I would want to try after that. Then, this is it, a global volunteering experience.
I struggle to pick a country and after some consideration, Sri Lanka is the choice because this is the country that I never thought that I will visit. Other that volunteering myself to do something amazing, I wish to escape from my comfort zone and explore more about myself, challenge my limitation and force myself to think more about life.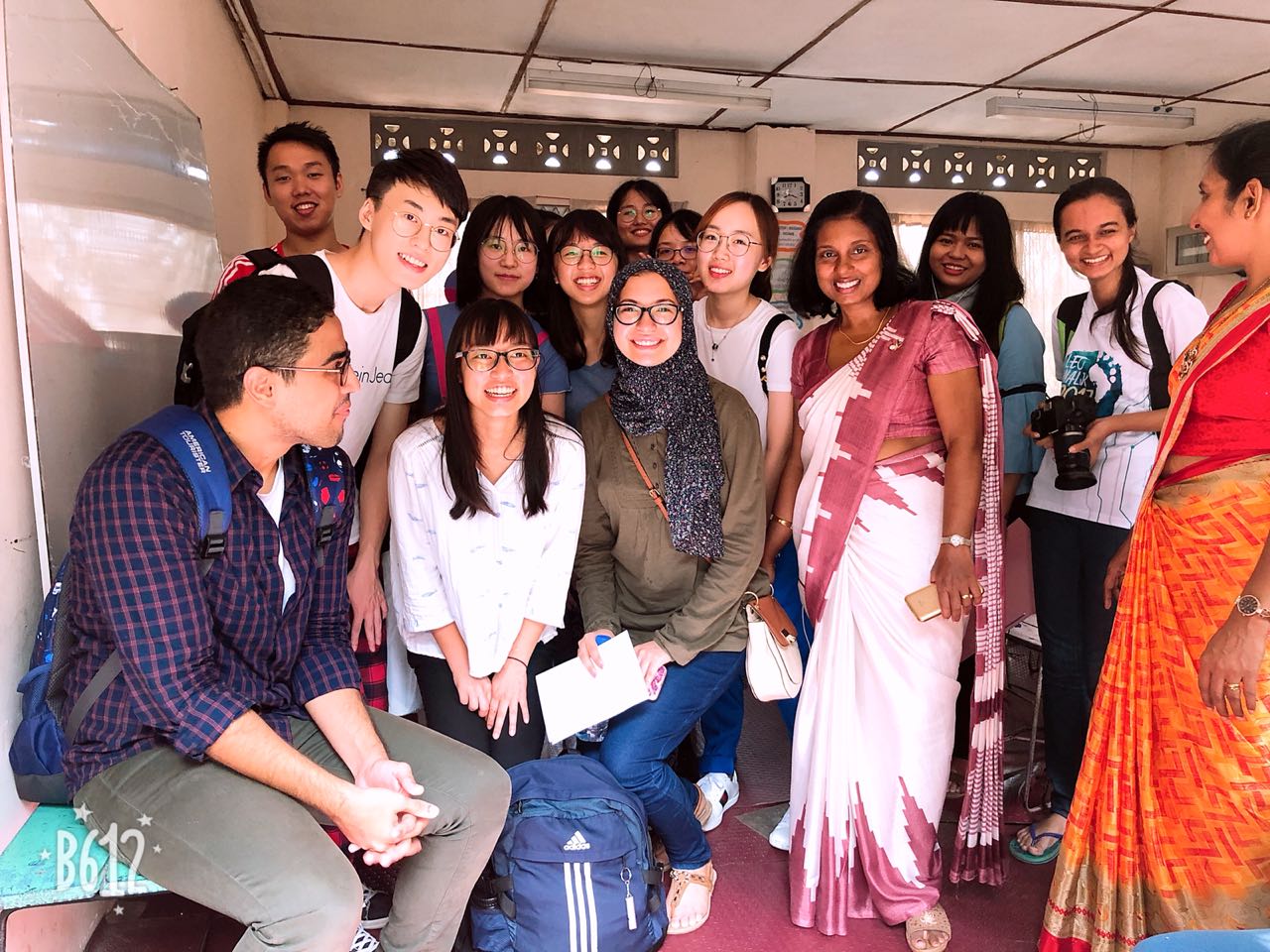 The journey starts…
When I first reached the airport, it was nothing weird, I feel comfortable. But when I stepped out of the airport, I was shocked by the infrastructure and facilities. I had gone through streets and roads which surrounding is so dark, without not much lights. There are a lot of trees around me and majority of the houses is some kind like rural-type of houses. When I reached my EP house, well, it was just like what I expected, so not much surprises.
First week of my exchange I had some problem to fit in the environment and I was sick for few days. I thank to god because I manage to recover in a short while. After I recovered, we went to some typical tourism site of Sri Lanka. What surprised me in the city of Colombo is their public transportation. I had to admit that their public transportation was very convenient since with bus or train, we can visit every place of the country. However, one of the weaknesses is the bus and train are so old. I had been experienced to squeeze inside the bus and train. That was the very first time I could not breath well in a public transportation! Yet, it was a precious experience.
Started from second week, I had met with the students that I was going to teach.
The place is at rural area. I had to took a bus and walk for about 10 minutes to reach the place. The place is a children home for orphanage. Those kids are extremely nice and friendly to us although we cannot really communicate with each other. One amazing thing about human is that sometime we do not really need to speak to communicate, but we smile to communicate. The power of smile is so amazing.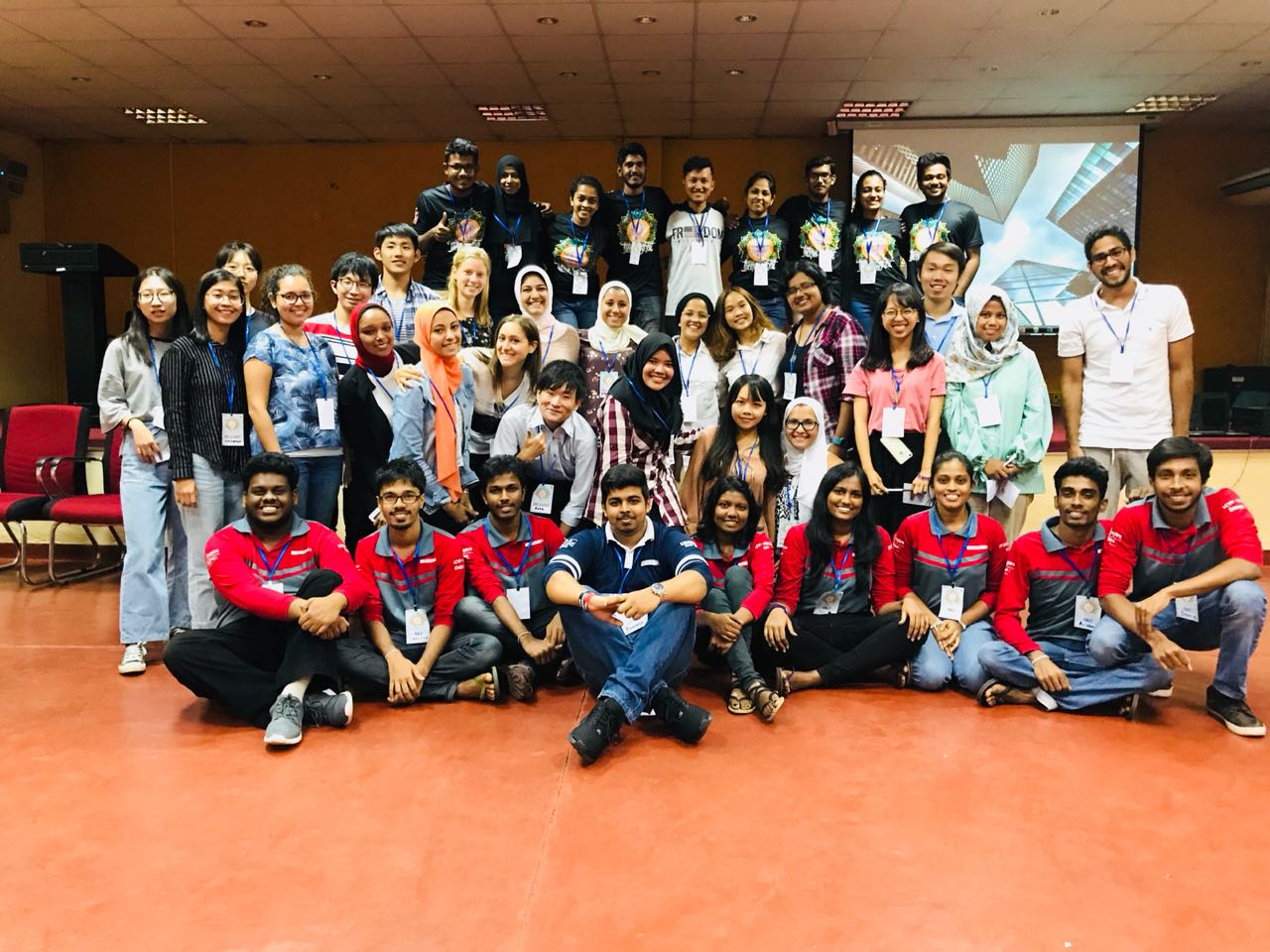 Some of my teaching experience, since there were communication barriers between us, I had to try very hard to teach and speak with them. I had never thought that it could be that difficult for me. My main purpose to be here is to teach them English, but after some periods, instead of teaching them English, I wish to bring fun and happiness to them. The feeling of making someone happy is something that cannot be described.
Other than teaching experience
I had experienced a lot of Sri Lankan's culture here. There were a lot of culture shocks for me. First of all, there are a lot of Buddha's statue here. I could see them almost everywhere because majority of Sri Lankan are Buddhist. I still remember one of the special scene I had saw on the bus. When a monk got up the bus, the people offered the seats of first row to him. I was like "whoa". Other than that, the food here. I am a Malaysian, I love food, but the choices of food here were so limited! Most of the food are curry, dal, fried rice, fried noodles. I ate fried rice and fried noodles most of the time. The portion of the food is too large! I can have only one meal per day!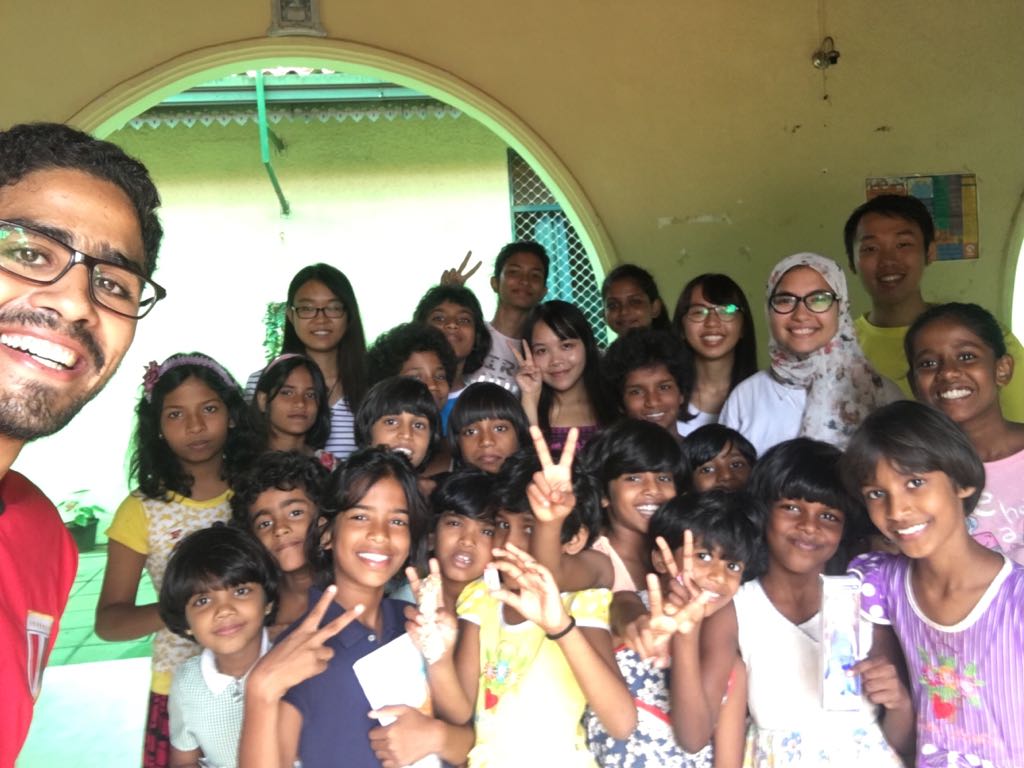 Although the people here live a simple life,
but there are still some rich people here. Some of them were driving their traditional vehicles, "tuk tuk" and some of them were driving luxurious car. This is something that I found quite big differences in their standard living of life. Well, "tuk tuk" is a type of vehicle that only has three wheels and it looks like a motorcycle. I had tried it and it was definitely a memorable experience.
What about the city, Sri Lanka?
This city is having a very fast network indeed but still there are some rural places that can rarely get an internet connection. Once I reached the airport, I bought myself a sim card, and the network speed is 4G LTE! I was so surprised actually because 4G LTE network does not have wide coverage yet in Malaysia. Hence, I spent a lot of time in surfing internet and spent an amount of money to reload the data.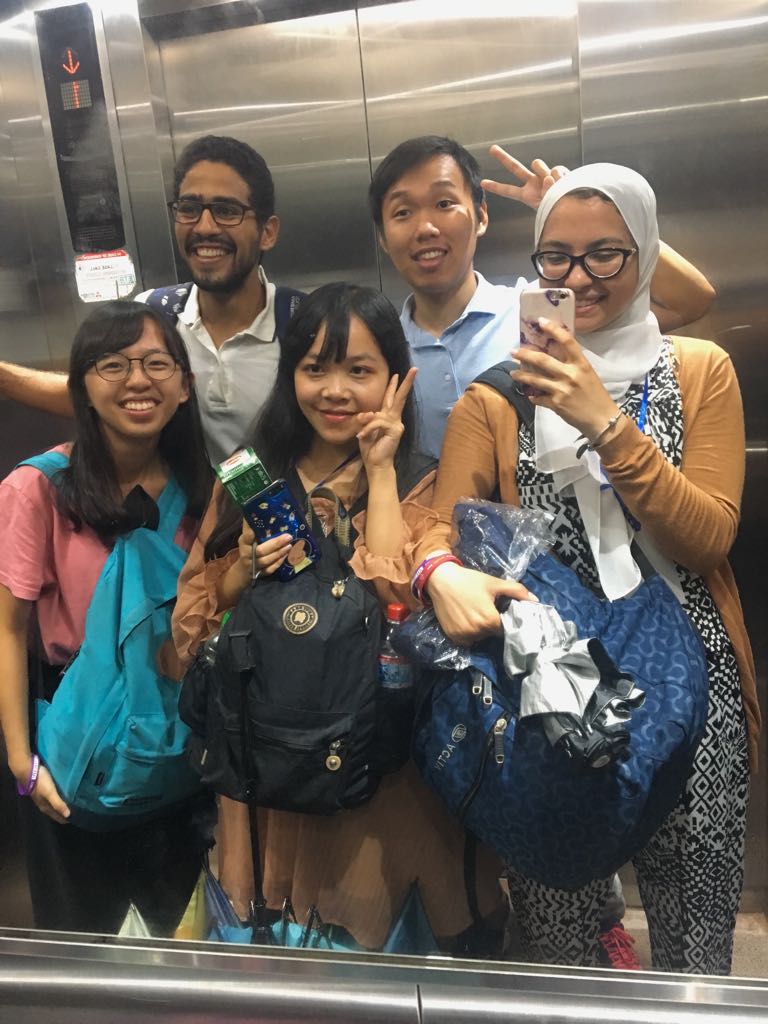 When comes to shopping, Sri Lanka do not have high class and super luxurious shopping mall. People here call it as supermarket. Basically supermarkets sell groceries and food. I tried to cook myself meals for several days and I found that it was not easy to be a housewife! I love to try different types of instant noodles from different country and eventually I tried Sri Lanka's instant noodles. It was something special because the instant noodles of Sri Lanka were not cooked by soup! It was cooked by just plenty of water, 200 ml! I was so shocked when I read the instruction on the packet!
Hence,
I had been thinking about myself since I was here because I had a lot of free time. I found that I tend to be a passive person and I not really active in participating in group activity. But I can be an active person once I feel I am ready to have fun. For example, I am not the one who will actively organise gathering or meeting but I will be participate wholeheartedly when my mood is on!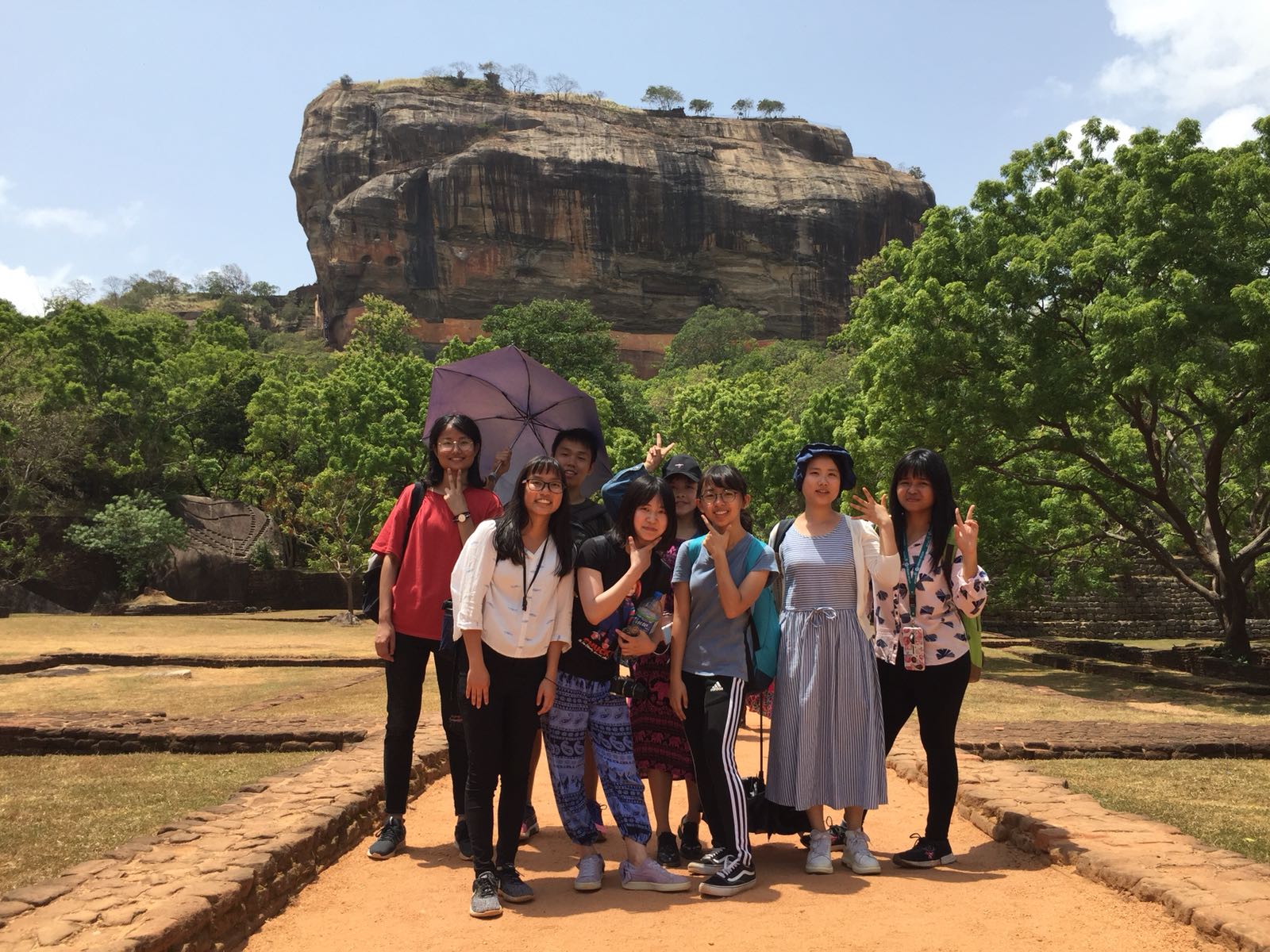 Last BUT not least,
I am going to share the biggest incident I had faced in my global volunteering is I lost my wallet in the second week! The bus is so crowded and I did not even know how my wallet lost! It probably being stolen by somebody! At first moment I was so sad and so miserable. I was grateful that I did not lost a lot of money and I still managed to survive for the rest of the exchange period! This the very first time I lose my wallet and the lesson I gained was "solution comes before emotion". When we face difficulties in life, what we can do at first moment is to keep calm and think what we should do and what we can do.
To sum up my all feelings and experiences,
I would say that it is hardly to express by words. We only live once, step out of our comfort zone and go out there to do something amazing to this world. Creating impact and influencing people to make this world a better place. I learnt a lot and developed myself a lot after I had gone through all these. I missed those interesting places and also the people that I had met. All of them will not be forgotten for the rest of myself. I always be grateful for the treasures I found and I believe one day we shall meet again.
In AIESEC, we believe in developing leadership through practical experiences in challenging environment, and we do this by delivering cross-cultural exchanges. We have created thousands of stories ever since we started in Malaysia 50 years ago. Here's just one of them.