The reason I joined this volunteering experience in the first place was because I wanted to change myself. It was a drastic move for me as it was the first time I went volunteering abroad and moreover, I was alone.

Fatin Nabilah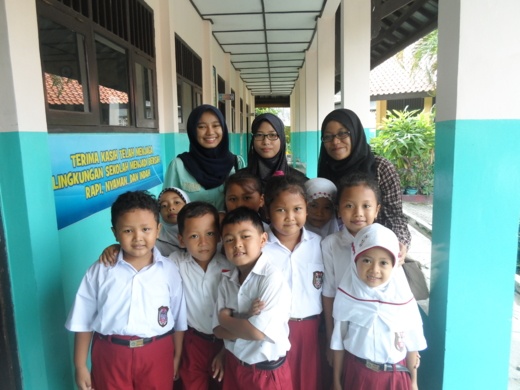 I was a volunteer to be an English teacher in an elementary school called SD Pleburan 02 in Semarang, Indonesia for 6 weeks. The objective was always to encourage them to speak in English. Hence every week, I will need to design and create suitable activities that align with the objective. It was very interesting, albeit challenging, to design all these activities as there was a need to adjust the activities according to the classes (their character and behaviour differs so much from one class to another!) and their grades (teaching grade 3 to grade 6). But of course I wasn't alone. I had a wonderful team consisting of both locals and other international volunteers to back me up especially when I need help in translating (Indonesia language is still very different from Malay language after all). Twice in a week, I will have culture sharing session with the local university students.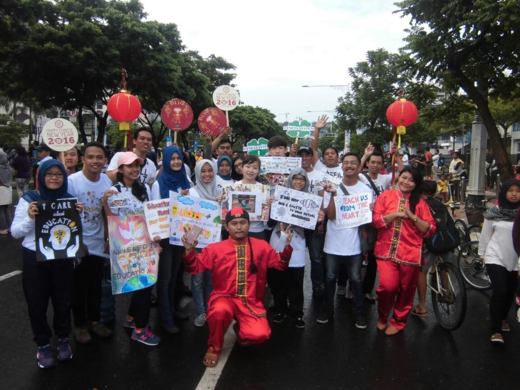 I used to be a top scorer science stream student (relatable anyone?). Physics, Chemistry, and Biology were my ace subjects. I was too focused on studying and really had zero leadership skills. I was a nerd and a super introverted student that just cared about studying. My free time was basically filled with watching thousands of episodes of anime which did not really benefit me a lot. After finishing my science foundation in the University of Malaya, I decided to convert to a business course for my degree and furthered my study in one of the top management university (University Utara Malaysia). I realized that if I convert to business, I can't stay introverted and I need to have leadership skills and various other soft skills that I had neglected this whole time. Hence, I was really hoping to develop myself during university period.
"However for my mum, I did not tell her until almost 2 weeks before I depart because she will find it harder to let me go, especially being the only daughter. My dad was my partner-in-crime in that sense."

Fatin Nabilah
What a coincidence that it just came right along with that message. After talking to people, I was convinced that this program can help to change and to develop my leadership skills. I talked to my dad and he supported me to go volunteering abroad as he was also sure that this program will be able to develop me.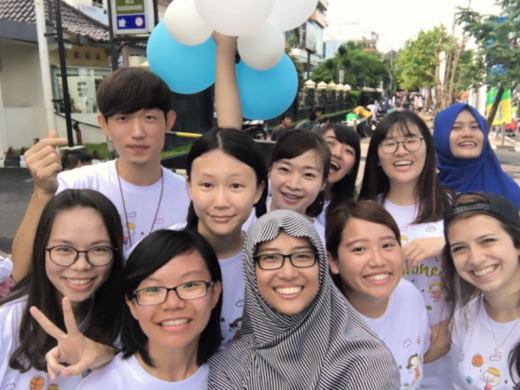 "And well guess what. Yes, it was true that being a Global Volunteer did change me to become a better person. If I didn't decide to join the program that time, I can't imagine who I would be today.It was because of this volunteering abroad program that made me who I am today."

Fatin Nabilah
The moment that really impacted me the most was during the Global Village event. Global Village is an event where all the international volunteers gathered to showcase their culture in terms of food, performances, or anything else really. It was held at a park in public called Taman KB, and it was located about 2 kilometers away from the school I taught. All the international volunteers needed to do a performance representing our country, hence I decided to sing a Malay song which I was not very good at. During the performance, something happened that almost made me cry for joy. I saw my students, who walked all the way from their school under the blazing hot sun, holding their handmade banners to show me support, and all the time shouting "Kak Fatin, we support you!!!". It was a really touching moment for me (and a bit embarrassing as well because my singing was bad but ah well). To make it more special, I was being told that I was the only volunteer that gotten this kind of support from the students.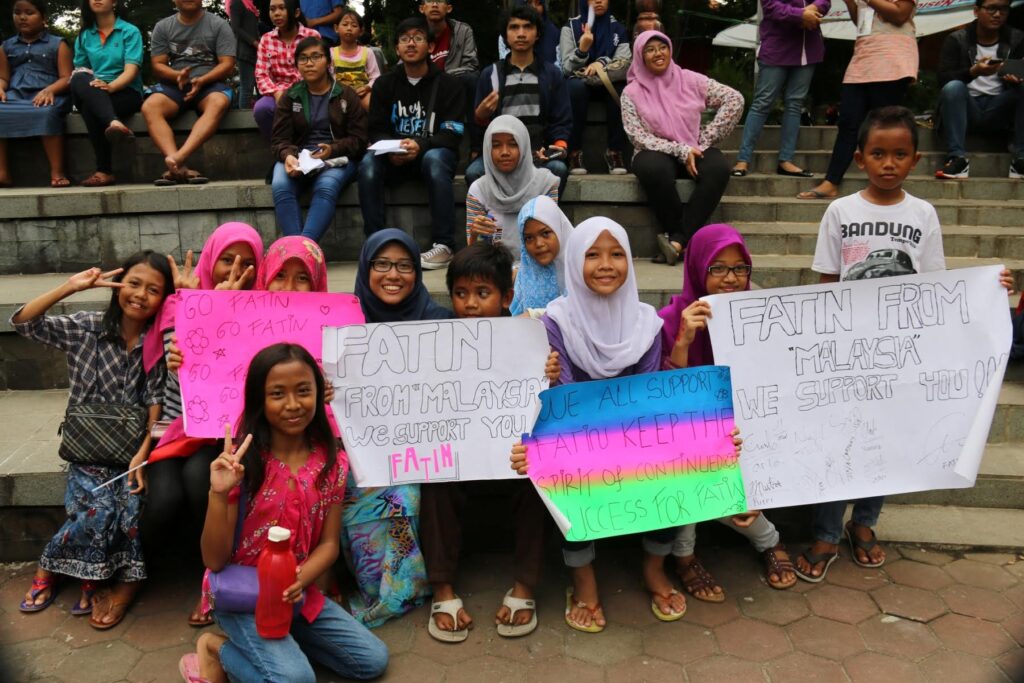 Before this, I had always thought that Indonesia was just another developing country not very different from Malaysia. But then I discovered that Indonesians are really smart and active compared to Malaysians. They like to do volunteering work and their way of thinking is more advance. Their street food were super delicious and cheap too.
Exchange forced me to challenge my limit, to keep pushing myself to overcome my limit. It encouraged me to voice out my thoughts. It reminded me that I can do a lot of things which I never expected before. On hindsight, this exchange really changed me a lot as I started to try out more new things out of curiousity. I (finally) joined AIESEC as a member, and took up 3 roles and even got awarded as the Best AIESECer. I started to become more open-minded, and embraced diversity more. Of course, this is not the end of my leadership journey. I would like to continue developing my leadership skills and improve my communication skills as I always face challenges in explaining and expressing things. I do see AIESEC as a good platform for youth to develop their leadership skills even from zero. It is something I would surely recommend to my friends.
Original story from : Fatin Nabilah Binti Ramlee (Business Administration Student, Universiti Utara Malaysia)
In AIESEC, we believe in developing leadership through practical experiences in challenging environment, and we do this by delivering cross-cultural exchanges. We have created thousands of stories ever since we started in Malaysia 50 years ago. Here's just one of them.