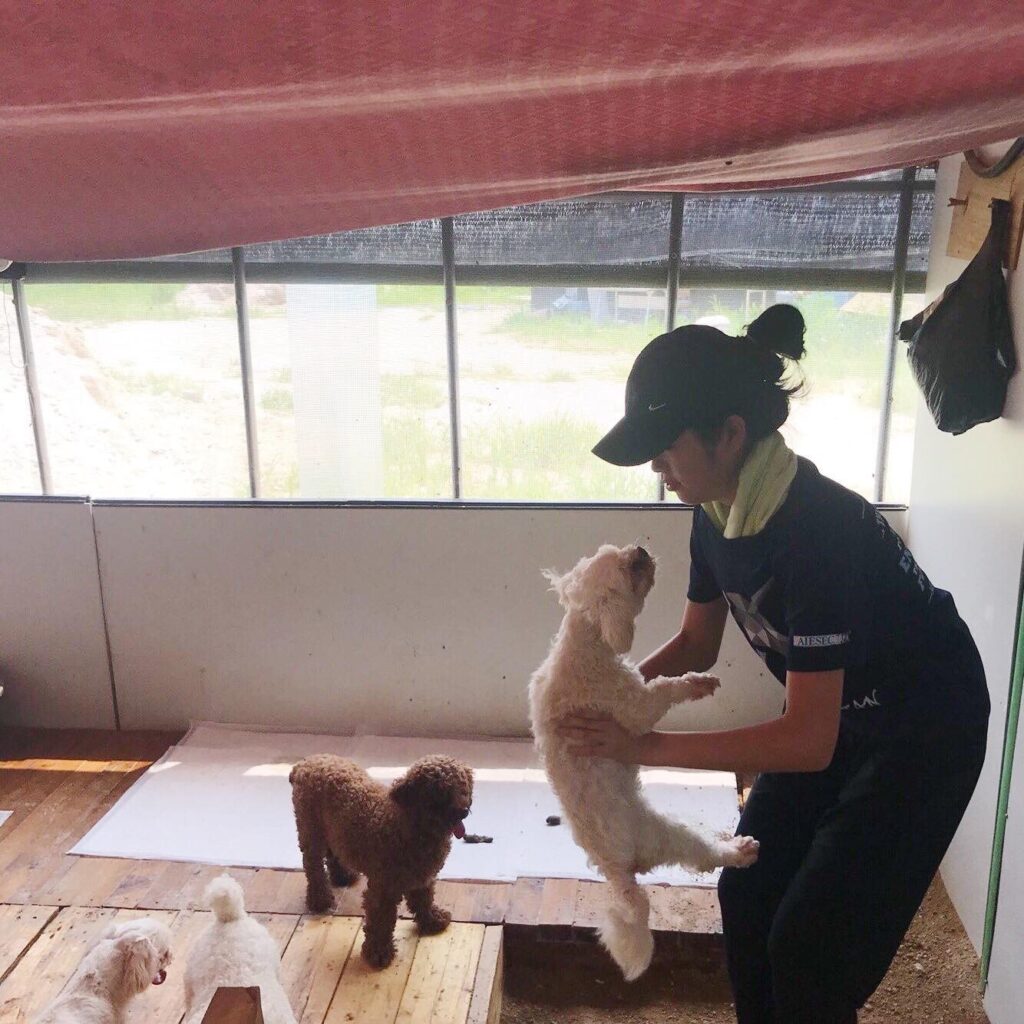 The project I volunteered in Korea is named CHANCE 5.0 by AIESEC HUFS ( Hankuk University Foreign Language). It is a project based on SDG 15 which is Life On Land. The reason I choose this project is because the other project in Korea are mainly focus on SDG 4 which is education. Besides, I also would like to voice up for the furry kiddo who are poor and needed for help.
This project provide us volunteering day to the animal shelter where it is located at the outskirt of city every Monday. It takes about 1.5 hours to arrived there and we will start our job by changing the water of them and also clearing their shelter by cleaning their waste. The dog here are mostly rescue dog and mostly of them are branded dog. I started to realize that not every dog is so lucky where they can enjoy the care from their owner. Even in Korea, some of the dogs are raised in farms and the owner will slay them off later just to full-fill their appetite. This dishes is still famous in some of the restaurant in Korea.
Also, we have other activity like going to the kindergarden for education about animal protection. We prepared O and X quiz, drama play and also few interaction games. Surprisingly some of them have quite a lot knowledge about the animal. Other than that, we also had make our own cosmetic without using animal experiment and using ingredients which is natural and environmental friendly.
From that, we've made lipbalm and also soap for our face and body by our own! I feels more safe and satisfied to use own made products in my daily life and probably this could prevent me by not buying more chemical-products! Not only that, we also learn more about the endangered animals in the country of other eps including Korea! We have discussion space and time to discuss about the endangered animals and environmental problems we faced in our own country. Also, we have designed our own tee shirt using fabric marker on white tee based on your ideas towards endangered animals.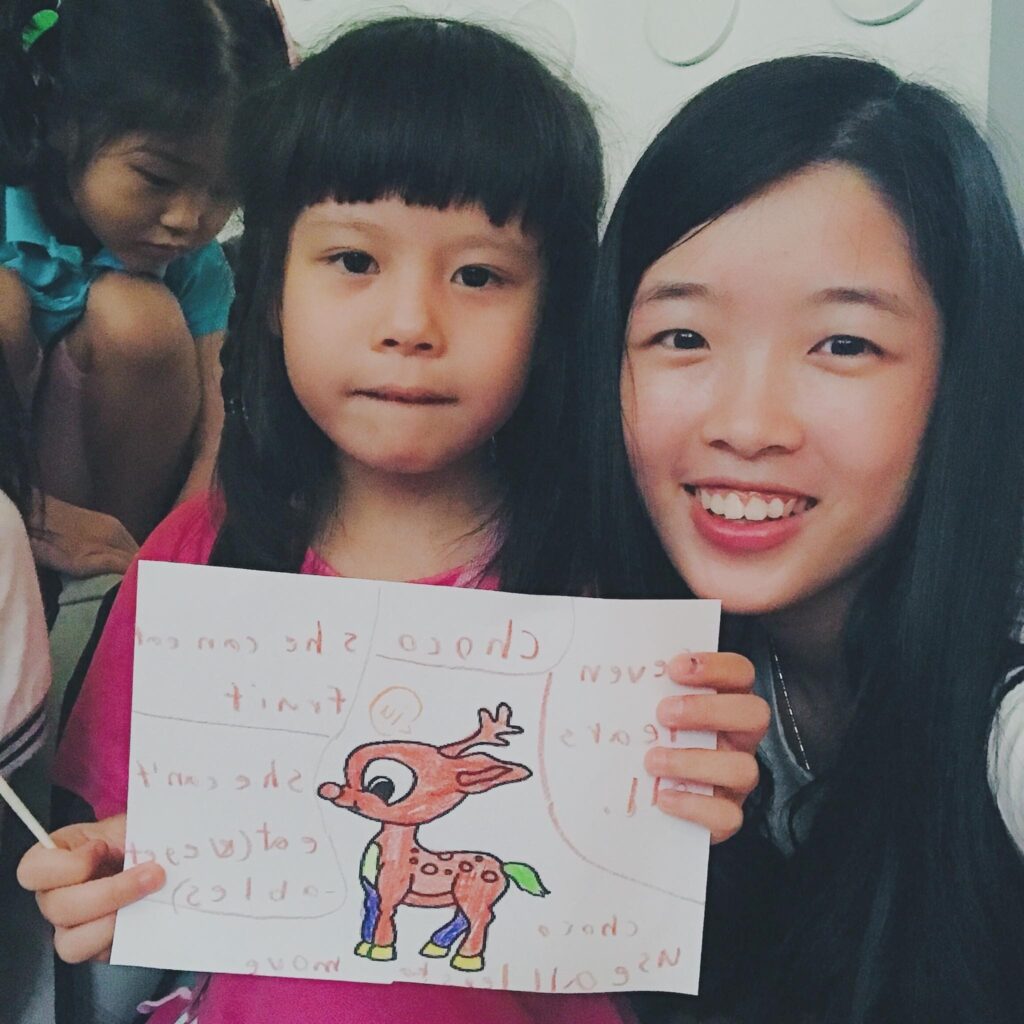 So here comes to the benefits in staying at Korea! First of all, the food is superb! The food will slightly be expensive than Malaysian food which cost around RM20 and above for one plate! But trust me, it is worthy since the portion is big and they will provide you with the korean side dishes. Besides that, convenient store in Korea is every-where, you can just simply grab a kimbap when you feel hungry! Secondly, about the shopping! The cosmetic, skin care and also some sport wears are even cheaper back than in Malaysia! Sometimes they even have promotion such as 1+1 or maybe free tax for the foreigners. Thirdly, let's talk about travel in Korea!
My friends and I which are in the same project went to many place in korea like jeju island, around the seoul for sightseeing and more. The flight ticket to jeju island is very cheap since it is a domestic flight and we went there for 3D2N trip! It is totally a new experiences for me as the view and the food their are incredibly amazing! It was totally different from what I had experience in Seoul. We also went around Seoul during our rest day to make sure our days in Korea were not wasted just staying in the guesthouse! However, one bad thing about the weather as it was way hotter than Malaysia. The temperature will increase to 37-43'C, which is way too hot for us during the summer of Korea.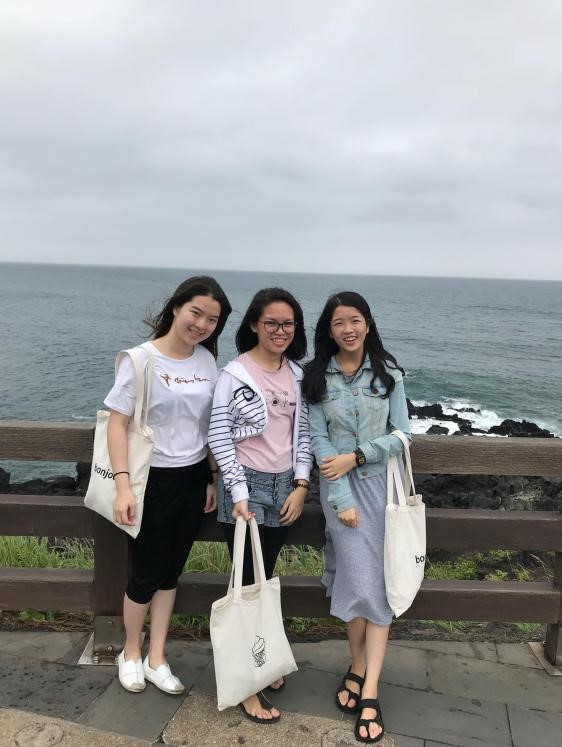 In conclusion, this project had made me grow in my life journey. From stepping out of my comfort zone and getting myself into a totally new environment. This was a challenge for myself and I have done it, how about you?
Original story from Lee Jia Wei (Student l Universiti Malaysia Perlis)
In AIESEC, we believe in developing leadership through practical experiences in challenging environment, and we do this by delivering cross-cultural exchanges. We have created thousands of stories ever since we started in Malaysia 50 years ago. Here's just one of them.