In AIESEC, we believe in developing leadership through practical experiences in challenging environment, and we do this by delivering cross-cultural exchanges. We have created thousands of stories ever since we started in Malaysia 50 years ago. Here's just one of them.
"When I arrived in India, everything changed. Even more so than discovering the complicated empire of India, the poverty issues, or how the people survive despite economic challenges, I realised, I discovered myself."
Traveling and volunteering are both great adventures of their own. To have the privilege to volunteer abroad and experience a cross-cultural exchange is something close to magical. This short interview with Lucia, a 23-year old UNIMAS student who took a venture out to India where she volunteered at a school for children with mental or physical learning disabilities, proved just that.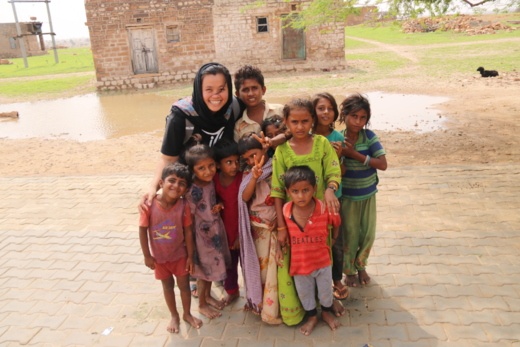 "What kind of expectations did you have when you decided to step out into the world in the way that you did?"
To survive. Volunteering abroad while I am still studying had always been one of my dreams. I wanted to see how far I'm willing to push myself in exploring the world and the lives of other people. I want to gain experiences and I believe volunteering is one of the best approaches in exploring how the world works, how impactful the power of giving is, and how much we need to sacrifice just to see if we're able to change the world. So I thought to myself: India, I hope you have the answer for that.
"What kind of work did you do while you were there?"
I was working with kids from different family backgrounds and various afflictions in terms of disabilities. I was teaching. Classes started at 9am to 1.30pm from Mondays to Saturday. Myself and the other exchange participants would assist the teachers in teaching English, Mathematics, Sports, Arts & Crafts and also Vocational Studies. Did you know that their class distribution is based on their IQ level?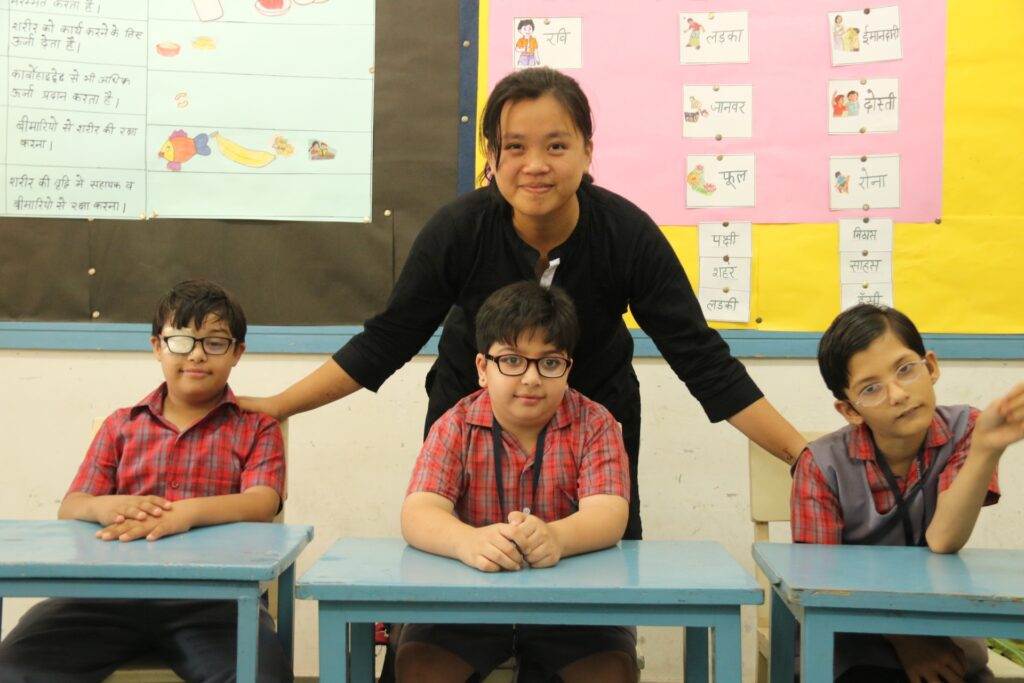 "So for this project, you had to work with other young people from around the world. What was that like?"
I learned a lot. Despite all the differences, learning about their cultures and dreams, discussions about politics and how much interests we all have in volunteerism, really filled the gaps between us. To quote, 'Do not be afraid of chasing your passion alone, because you will find someone with the common interest at your destination'.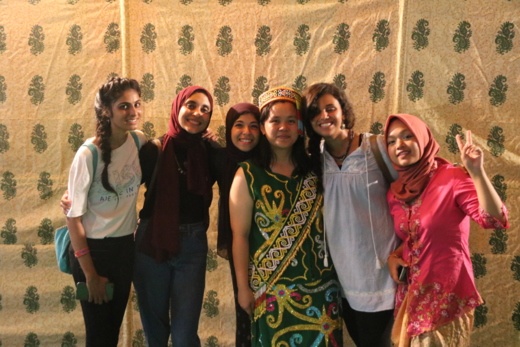 "Would you say that you experienced something life-changing or eye-opening?"
Well, India gave me too many stories.
Every morning, I would wait for an Uber downstairs of where I was staying, and watched kids go to school. The cows would moo and passed me by, just a meter away, and a milk delivery man would park under a tree, waiting for my neighbour to get her daily stock of fresh milk.
So sometimes I'd take an Uber or sometimes I'd ride a motorcycle to my workplace. We'd pass through slum areas, a community living under a bridge, a chai-wala (teamaker) who pushed his wheel-stall and a man who only sat by the roadside, watching. These weren't things I were directly in contact with but those people were regardless, still a part of my journey.
I saw them. 55 times to be exact. And each of them gave me something I would never forget.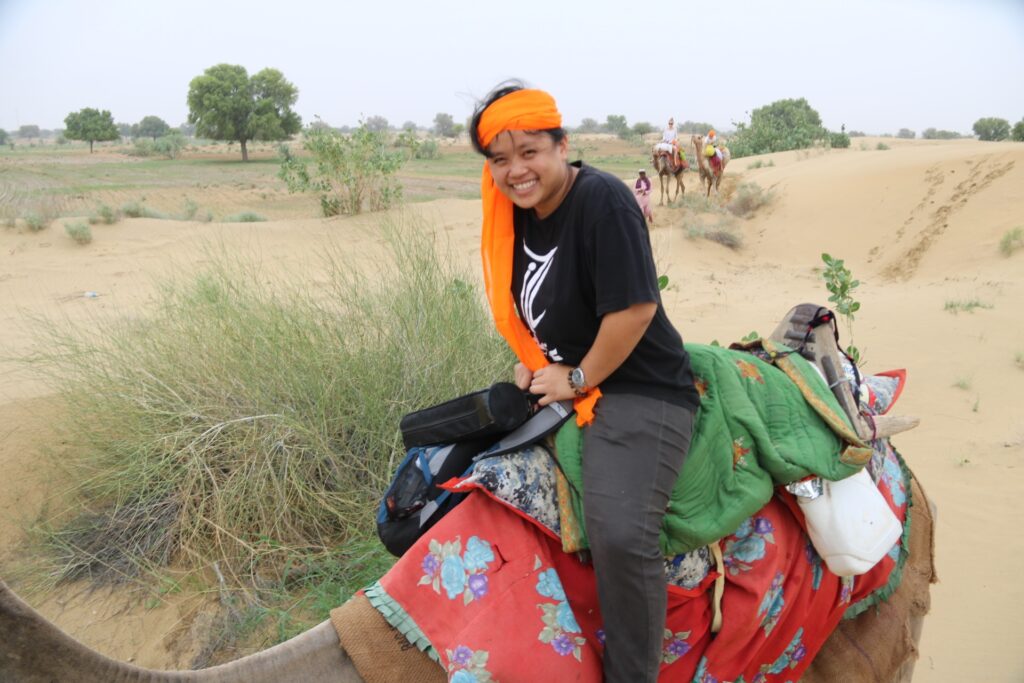 "So you definitely felt a lot of impact. How do you plan to bring that (what you made and felt) back home to Sarawak with you?"
To encourage Sarawak youth to believe in themselves before they believe in anyone else. Because the only change you can do before you change anything else is, change yourself. Find that inner strength of yours, hold onto your dream (whatever it is) and when you are brave enough to make a kick-start, you'd be surprised with how far it's going to bring you.
"Sometimes it can be difficult to convince the adults in our lives of wanting to chase a dream like this. If I asked you to explain to someone of the older generation, "why volunteer abroad?" what would you say?"
Travelling is good, it opens your mind. Travelling with purpose is better, you will know who you are. Being a youth is not easy, society treats us like a child, but they expect us to act like an adult. Can you imagine how big the responsibilities are? Yeah, you know, I mean you were once just like us.
I hope that the older generation can support and encourage our youth to participate in any kind of volunteerism, either it is local or abroad because volunteering is one of the most effective social activities for us to improve our soft-skill, survival skills, communication skills and most importantly, we will know how far we can go or the big things we can create.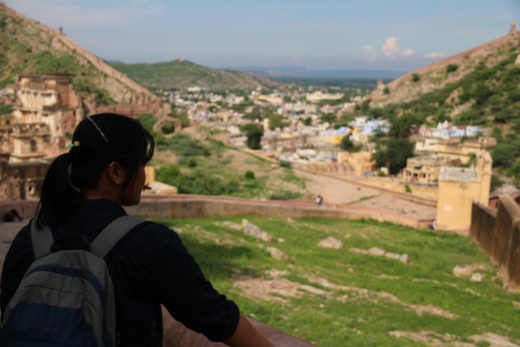 "So if you could describe your experience in a single sentence, what would it be?"
India is a country with a lot of stories and histories, yet we don't go there just to hear them but to be one with them.
Make your dream possible too with SAMA-SAMA Volunteer Abroad.