The whole experience itself was amazing and impactful for me. Although language barrier did exist, I found it really interesting in meeting different people, living life in a different culture, eating Vietnamese food and even exploring the town by myself.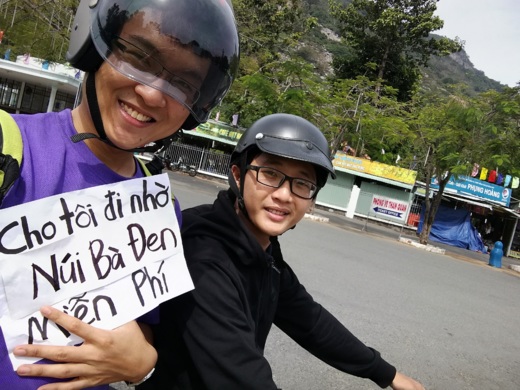 Through "Embrace Vietnam" project, I had the opportunity to work with other global volunteers from India, Australia, Japan and the Netherlands. Our main responsibility was teaching English to underprivileged children between 6-13 years old in Tây Ninh, a town 100km away from Hồ Chí Minh City. These children were raised in orphanages and temples. Although they do go to schools, they were lacking in an English speaking environment. Our goals were to get the students excited about learning English. Hopefully from there, we were able to develop their speaking skills. As I had never taught in any classes before this, you can imagine me being rather clueless on what to do at first.
As time went along, we started to realise that children tend to have a shorter attention span. Long lectures will not work on them. With some high school students as our teaching assistant, we managed to motivate the kids to participate and speak up. Visual aids like flash cards, rhymes, and even short clips were used to grab their attention so that they can remember easily.
"It was the most rewarding moment for me when I saw some of them who can barely express anything in English was finally able to form a simple sentence by themselves."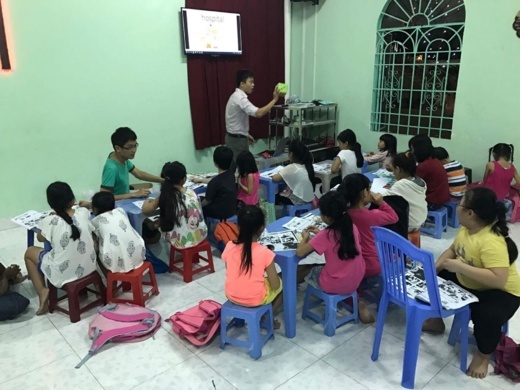 Besides teaching in classes, I also enjoyed hosting English Club coffee talk weekly, where I got to meet high school students aged between 15-17 years old. I will not forget the moment when a student excitedly told me that: "You know, you are the first foreigner I've ever met!" I never realised meeting foreigners could be such a privilege for them, and this platform meant a lot to them. English is a compulsory subject for them to learn for more than 10 years, but they always have limited opportunities to practice even during daily conversations.
Through our discussions about several topics, not only I got to know more about their perspectives, but I also had a deeper understanding about the locals' daily life and culture. By learning from each other, I am now able to see the strengths and weaknesses of myself and even my country better. This cross-cultural exchange is definitely more meaningful than just visiting the country as a tourist.
"To be frank, adapting a new environment was not really a challenge for a backpacker like me. I managed to settle down comfortably in Tây Ninh just within my first week there. However, these 3.5 months at a foreign land was still truly an eye-opening journey for me."
Vietnam was an unfamiliar place to me. Throughout this exchange experience, I got to understand Vietnam better by observations and daily interactions with the locals. It was not uncommon to see some family-run-shops opened as early as 6am and closed at 9pm around Tây Ninh. Although their industrialisation and modernization started much later than Malaysia, I was so surprised to see their rapid progress over the last few decades.
Besides being super hardworking and enthusiastic, Vietnamese are also quite practical. Knowing that it is better to have U.S. and China as friends, they put the past aside and focused on working towards the future. With these qualities and a huge domestic market, I can foresee that it will become one of the most developed nations in the region.
What strikes me the most was their interpersonal relationship. With the same country size as Malaysia, the population density of Vietnam is three times higher, which explained the closer interpersonal distance in their culture. As a culture highly influenced by Confucianism, Vietnamese language is very much oriented around relationships.
The whole experience itself was amazing and impactful for me. Although language barrier did exist, I found it really interesting in meeting different people, living life in a different culture, eating Vietnamese food and even exploring the town by myself.
"Back home, I was used to be the quiet and reserved one. However here in Vietnam, I had gotten to know people of all sorts."
Not only I had learned to be brave and challenged myself multiple times to stick through a whole conversation, the personality traits of Vietnamese had also inspired me to be more open. These valuable experiences I gained taught me to embrace my own flaws and the flaws of others too. I have gained more than I had given, and it's time to pay the love forward.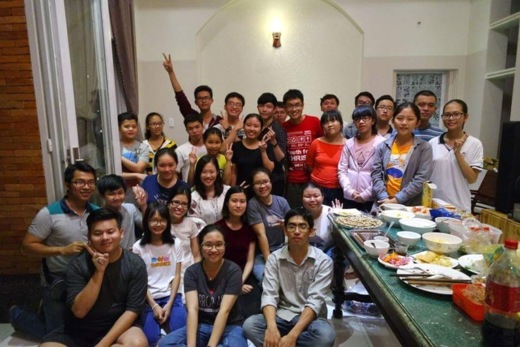 I am more than grateful to have wonderful local students and homestay hosts to guide me along the way, and who eventually became my family in Tây Ninh. Their warm hospitality made me feel right at home. Besides that, I also received lots of friendly smiles and genuine help from strangers too. There were strangers who generously gave me a lift, without expecting anything in return.
The exchange experience has inspired me to look at things in a wider perspective. Although most of the Vietnamese are proud of their culture, the country herself is still deeply divided even after 42 years of reunification. It is interesting to know that despite the disagreement among themselves, they tend to value foreigners more, thinking that the grass is always greener on the other side.
Similarly, East-West regional inequality and racial differences are still significant here in Malaysia. Malaysians tend to complain and point fingers instead of doing our part. While government undoubtedly plays an important role in reconciliation, any little good actions initiated by the people can be impactful too. I would like to learn to be more solution-oriented. Instead of complaining and comparing, let's all start doing something!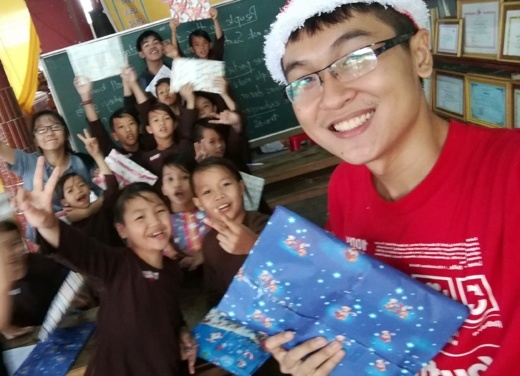 Original story from : Tan Yong Wei (Student, Taylor's University)
In AIESEC, we believe in developing leadership through practical experiences in challenging environment, and we do this by delivering cross-cultural exchanges. We have created thousands of stories ever since we started in Malaysia 50 years ago. Here's just one of them.