How it all started
People must have thought I was insane when I first mentioned my intentions to volunteer in Romania for 6 weeks. For most people, neither do they knew the country even existed nor do they had any thoughts on setting foot in the country. Yes. I admit this trip is going to cost me a bomb and is going to be quite challenging. And it has nothing to do with my studies at all. Why go? Still, I had a firm stand that this was going to be a life-changing experience which I highly doubt I would ever encounter again. Well after some persuasion my parents gave me the green light to go for it. And it was not long before the day arrived where I boarded the plane to a mysterious land in the West.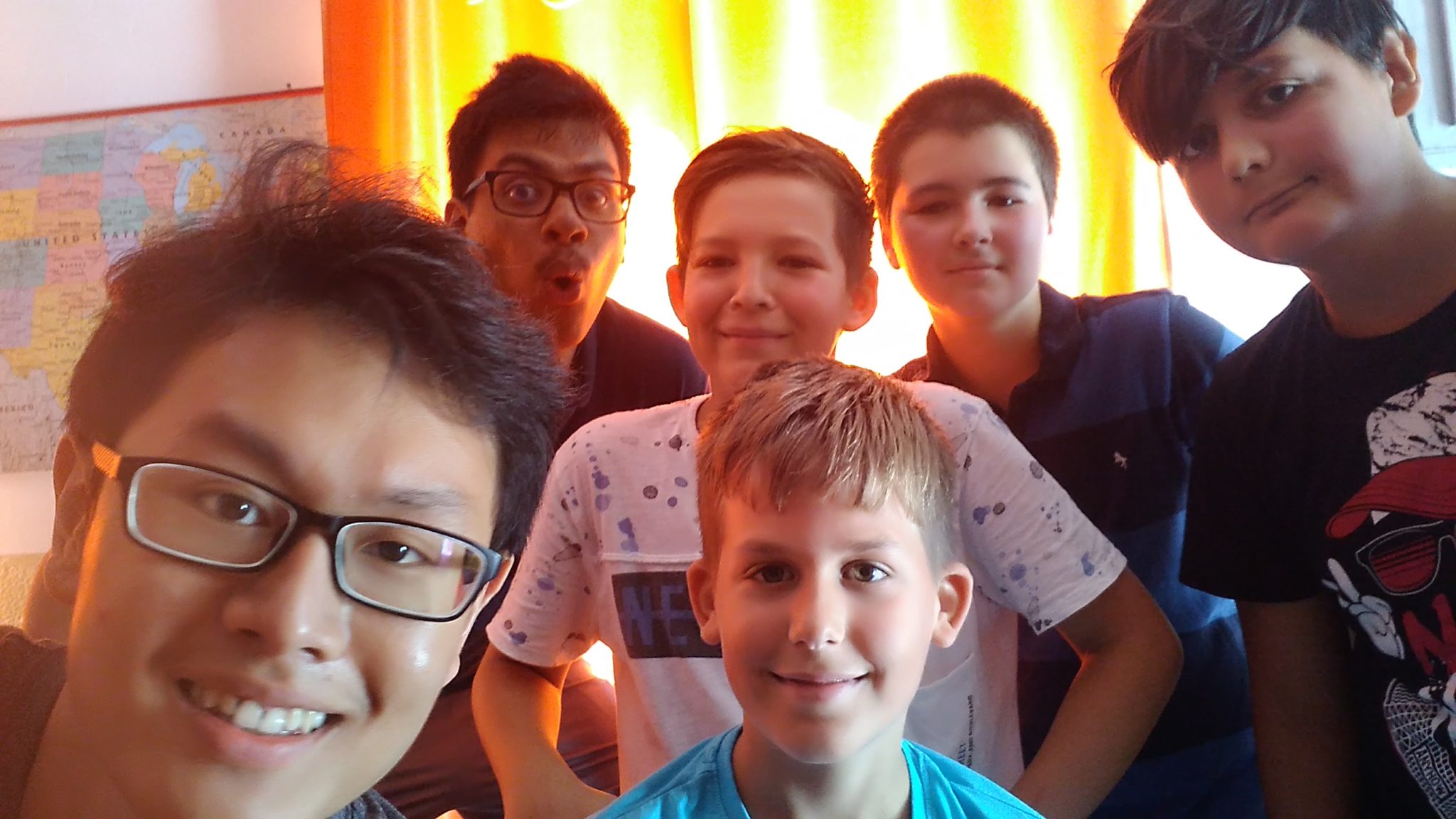 After what felt like days soaring above the clouds and transiting at various airports, I was finally there. I could not believe my eyes as the cultural differences were starting to creep up from all corners. People around me conversed in weird languages. They stared at me for being the only Asian-looking person there. To be frank I had a brief hint of anxiety and remorse: why did I even choose this country in the first place? Maybe that was just the side effects of jetlag and I never looked back ever since.
Along the way of my Global Volunteer Journey
It was not long after my exhaustion wore itself out and the excitement of being in a foreign country kicks in! Oh yea, so I was in a teaching project called Discover Schools Covasna to educate kids about sustainable development goals (SDGs). The schedule was pretty straight forward: three days of teaching with two days of planning period squeezed between the teaching days plus weekends are off. We had our Incoming Preparation Seminar (IPS) at the local AIESEC office at Brașov and had most of our doubts cleared. That was also the moment where all participants in the same project were together. There were people from China, Turkey, Taiwan, India and of course, Malaysia (me).
Since there were too many of us, we were split into three teams, each heading to a different town in Covasna County. I was with a guy from India, three girls from Turkey and four girls from China. Our destination was the capital city Covasna, Sfântu Gheorghe (SG). So my journey officially kicked off from that moment onwards!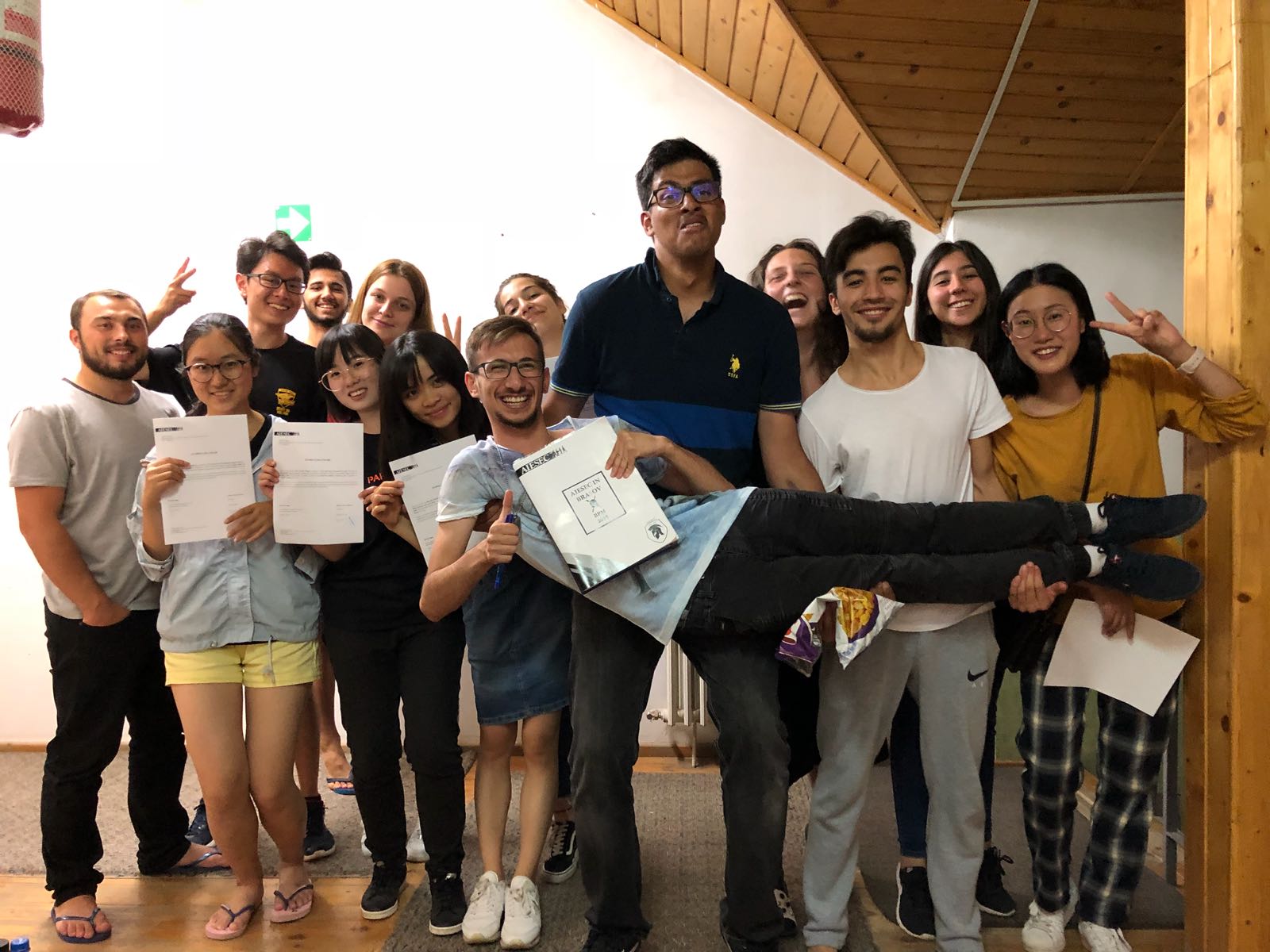 Well, now I know how hard is it to be a teacher at school
The first thing that struck me hard on the very first day of school was how the students just kept staring at us for no apparent reason. Guess it was their first time having someone with different physical appearances teaching them. But, the thing I really enjoyed was how the kids were so curious about our lives in our respective countries. We did face problems there at first. Apparently, most of them were not fluent in English and it was goddamn hard to get their attention while conducting the lessons. They were either being absorbed into their mobile games or deeply immersed in their own conversations.
After a few days getting well-acclimatized to the teaching conditions, we ruled out relying solely on powerpoint presentations in class. I could still reminisce how every one of us would be squeezing our brains out to think of something fun yet educational for the coming lessons.
Fortunately, there were local volunteers there to help us with translations. They really tried their best to assist us with the lessons and make us feel like home in Romania. Not to mention the local friends we have met here in SG as well! They were the main reasons why I miss this country so much up until writing this. We had lessons together, played basketball together, got drunk together, went for hiking trips as well, the list goes on. It was really fascinating to see how friendships could blossom in the blink of an eye, even though we look different and there is a certain extent of language barrier. That didn't stop us from being the best of friends.
More than just volunteering
Alright, I'm not gonna go into all those emotional and personal details which gonna bore you out! So well, since I was here in Romania, what was there waiting to be explored? Looming castles? Majestic snow-capped mountains? Expansive woods? Fast-paced cities? Exciting nightlife? Medieval towns? I didn't know a lot regarding this country before coming. Nevertheless, the whole trip became loads more exciting and adventurous so I don't care.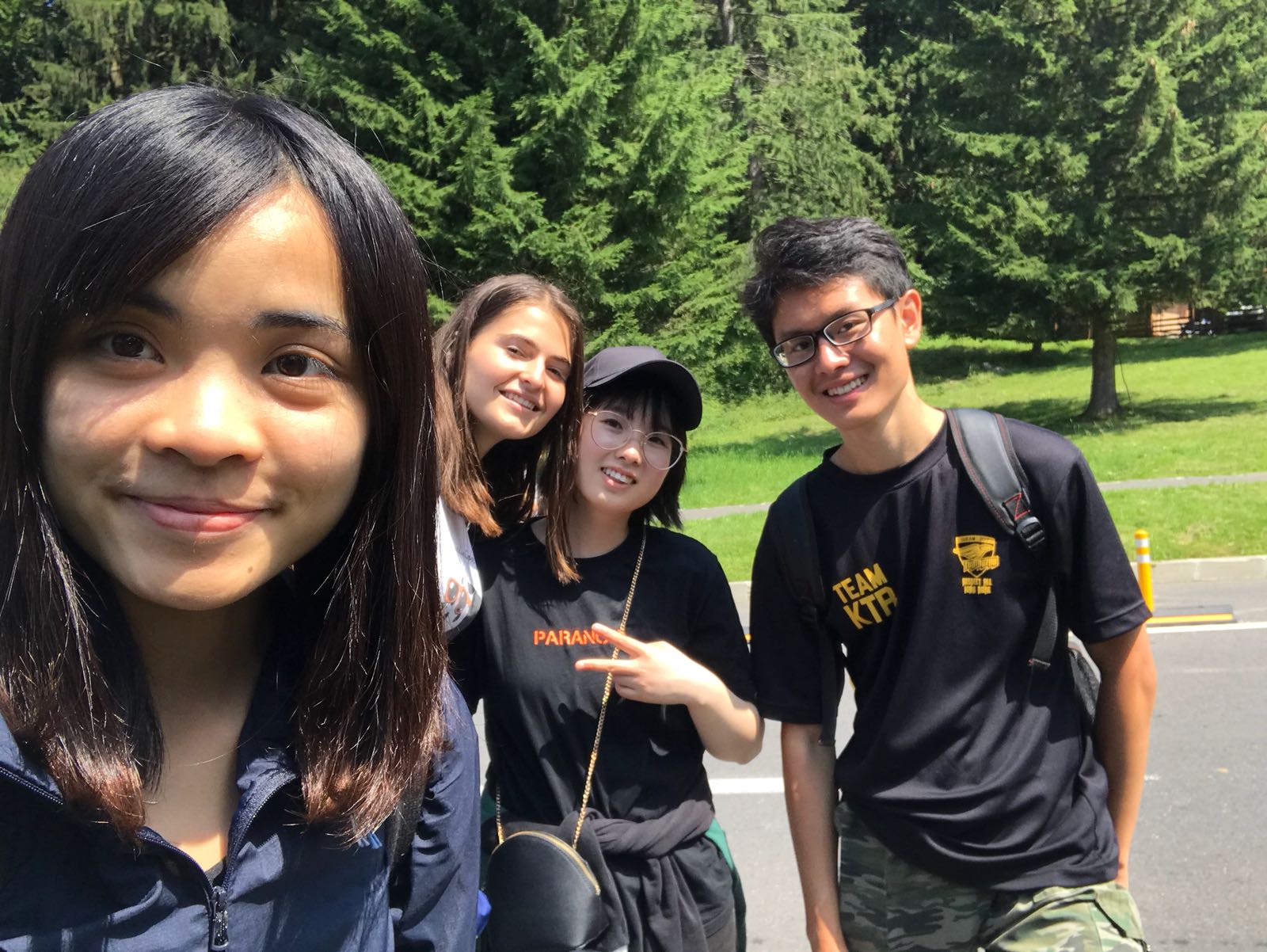 Despite its poor economic status compared to other members of the EU, Romania is a country rich in natural resources. Throughout my stay, I had the privilege to travel around the country and visited more places than any other visitors coming to Romania would. Peleș Castle in Sinaia, Bran Castle or Dracula's Castle, the unofficial capital of Transylvania – Cluj-Napoca, Transfăgărășan highway, medieval towns of Sibiu and Sighișoara, cities of Brașov and Rașnov and so on. I have to say that every destination I set foot upon left a deep impression on me as I have never seen anything like that before. Everything, ranging from the highest of mountains to the smallest of cobblestones felt so different compared to Malaysia. But all of these reminded me of home in an unexplainable way which I felt for the first time ever in my life.
Another side of Romania
Under communist ruling for the past 4 decades which changed the country forever, Romania is still recovering from its dark past and obviously struggling to keep pace with other European countries. For those without prior knowledge, Romania may not strike a chord with them when talking about genuine European experience. Most of them flock to more well-known places such as Italy, Switzerland, France, etc. In terms of social development, Romania is also crippling under the problem of large portions of youth migrating to other neighboring countries in the West in search of a better life and opportunity. Not to mention the still unsolved issues of discrimination towards the gypsies community which exists till today. This is the real situation of Romania.
What I want to point out is that no countries are perfect or downright dreadful as portrayed by the stereotypes or media. Each and every one of us is unique and have our own rights and values where we stand up to and believe in.
This volunteering experience has led me to have even more faith in what I love doing. The kids I'd taught and the friends I'd made had such an impact on me and made me realized that sometimes, the life you are going through is not as bad as it seems. You just need to take a step back and see the bigger picture of why this is even happening at all.
Not life changing, but truly eye-opening
I wouldn't say that this experience had created such a huge effect on the kids and changed their lives forever. I wouldn't even expect them to remember what we had taught them at all. But I'm proud to say that at the very least, we have created a long-lasting mark on their pages. We have managed to mingle all of them together which was very different compared to the very first day. We have succeeded in encouraging them to speak out their thoughts which is going to be useful in the future.
All of these may sound trivial and insignificant to outsiders. But from the kids' faces and reactions, I already knew the answer whether our effort all this while has paid out or not. Education is not always about language and math, but it also has something to do about personality and attitude nurturing.
So I've come to the end of my story whew! I wanna share a quote I've seen somewhere but sadly I don't remember: " Fii schimbarea pe care vrei s-o vezi în lume. " or " Be the change you want to see in the world. " Yup it's true. No matter Romanians, Malaysians or other nationalities, we are all striving to do what we love the most and the change of a better future is all right in our hands. Do not fear judgment or follow the flow; just believe in yourself and you are bound to create miracles. Final advice: Go to Romania and see it for yourself what Romania has to offer, you will not regret it 🙂 
Cheers,
Fong
29/9/2018
In AIESEC, we believe in developing leadership through practical experiences in challenging environment, and we do this by delivering cross-cultural exchanges. We have created thousands of stories ever since we started in Malaysia 50 years ago. Here's just one of them.