By Jessie Yong
It was a Friday night months in the making, starting with the launch of Road to AIESEC in Malaysia Award Night (AMAN) in September 2015, and leading up to the final stretch on 22 February 2016, when 13 local chapters all across the nation raced to submit their applications on time. AMAN is an annual event, a prestigious platform to recognize the biggest achievers in the national plenary. But I could argue that the Road to AMAN began even earlier than that, on the night of 11 July 2015 with the conclusion of AMAN 2015. It was a joyous night for some, a sombre one for others. Resolutions were made, and in the long journey that followed, sweat and many tears were shed, life-changing experiences and impacts were created.
It was a Friday night to be remembered. You could just feel the tension and excitement in the air. It's the excitement that goes along with dressing up for such events, of seeing old friends again, and of making breakthroughs and achievements.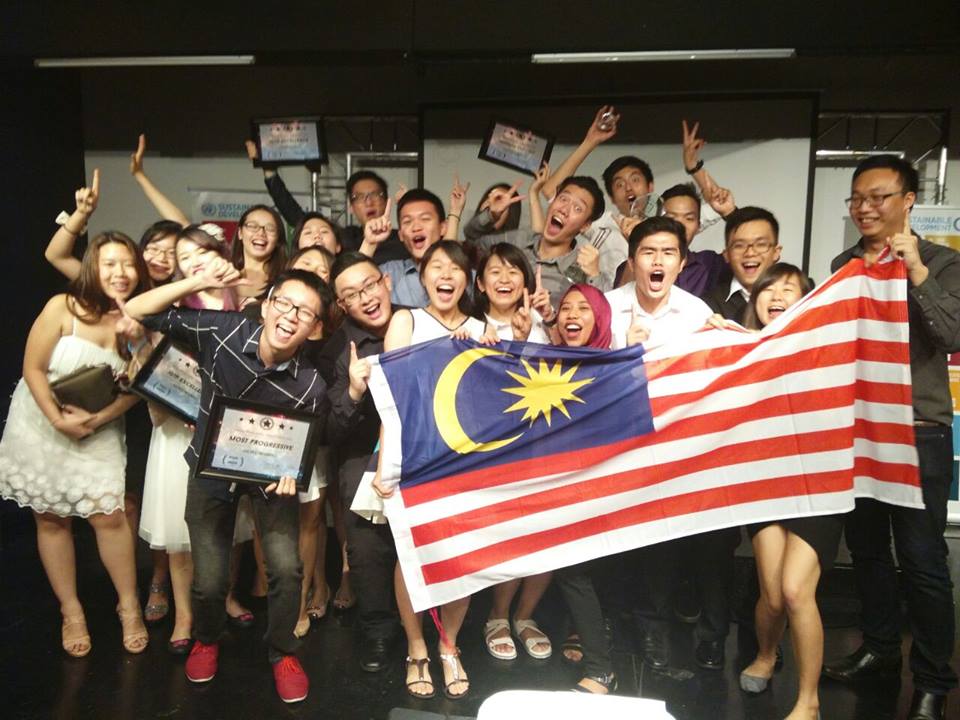 But it's never been about the medals. These awards do more than showcase our pride, it shows the development we have provided for our members and Exchange Participants, the impacts we have delivered to our respective communities. It is a symbol that young people can be more than leaders – we can be leaders that overachieve.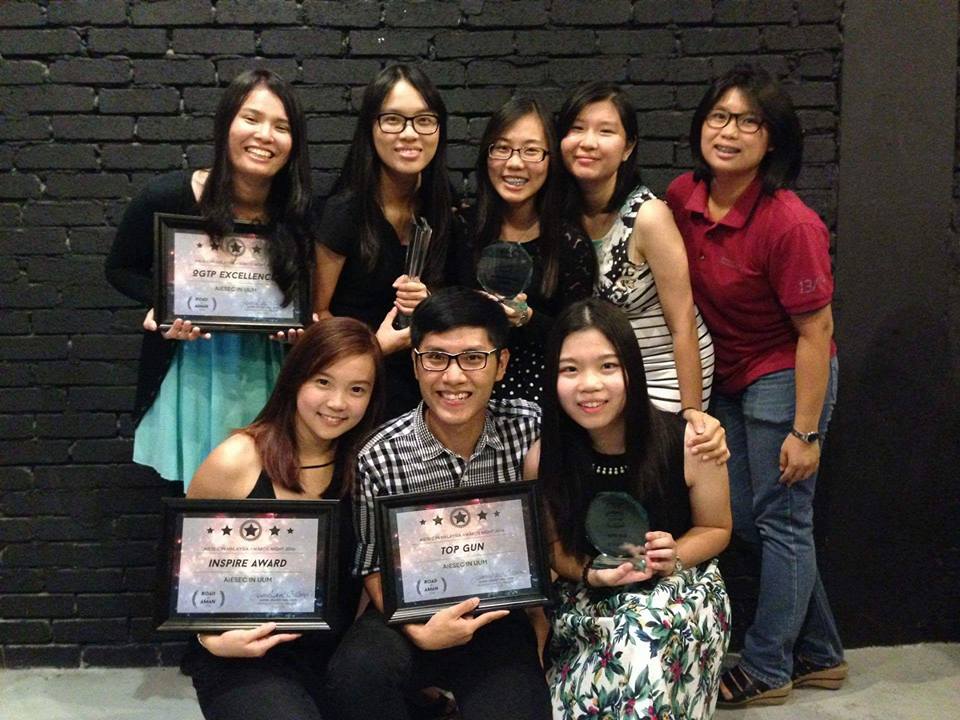 Right about now, there might be a little voice in your head saying, "Well, that's easy for this author to say. It's not easy being a leader!" But the signs have been obvious for ages – that young people have the ability to change the world, and we're absolutely ready to do it!
There are 1.8 billion young people between the ages of 10 and 24 – that is one quarter of the world's population! And if you were born anytime between 1981 and 2000, that makes you a part of the Millennial generation. We're the largest generation on the planet. Take a moment to think about the significance of those words. As the largest generation, we have the loudest voices, the biggest influence over social norms, expectations and behaviour. We are the most educated generation. Our spending power eclipses that of our parents' and grandparents' generation, and by the year 2020, half of the world's workforce will be made up of Millennials.
We're loud, we're proud, and we're here to make a change. We adapt and move with the times, because we understand that change is the only constant. From our Facebook profile photos to our fashion styles and our ambitions and dreams, we don't just accept change – we embrace it, we live it. Where will we be in five years, or ten? We don't really know, because what's important to us is here and now.
We are a generation of youth movements. We stand up for our values and beliefs, taking active leadership roles in our local communities. And when it comes to leadership role models, we're definitely not short on them. Take a look at several of our peers, such as the feisty Malala Yousafzai who advocates for female education and human rights, Jazz Jennings who is a national transgender figure and LGBTQ-rights activist, Bindi Irwin who takes after her late father Steve Irwin as a conservationist, and Joshua Wong, the brave young man who became one of Hong Kong's most recognizable political leaders through the Umbrella Revolution.
Our journeys may be different, but the core concept is the same – be your own advocate, be your own leader.
In the words of Cheryl Strayed, "Work hard. Do good. Be incredible."
My incredible Millennials, buckle up because it's time to change the world. 
Interested in joining our efforts to change the world and someday having your own AMAN experience? Click here to learn more!