It has been more than a year since the pandemic hit and "work from home" is no longer a new term. People use this word almost every day asking or answering questions. Pandemic has changed the behaviour we work, learn and purchase. AIESEC in Malaysia has been agile in making changes to fit the current context.
Byte-Sized Leadership
In the year 2020, AIESEC in Malaysia has introduced an initiative called Byte-Sized Leadership to connect young talents with thought leaders from different sectors through light, digestible content about leadership. This initiative has connected the youth with industry leaders in discussing the challenges youths may face at their age and experiences sharing from the speakers.
Moreover, we have conducted several networking calls together with our strategic partners and engaged with university students. According to the Department of Statistics Malaysia, the unemployment rate for youth aged 15-30 years old has risen to 8.7% in December 2020. Thus, we aim to reduce the unemployment rate by collaborating with more and more partners and opening up opportunities for young Malaysians.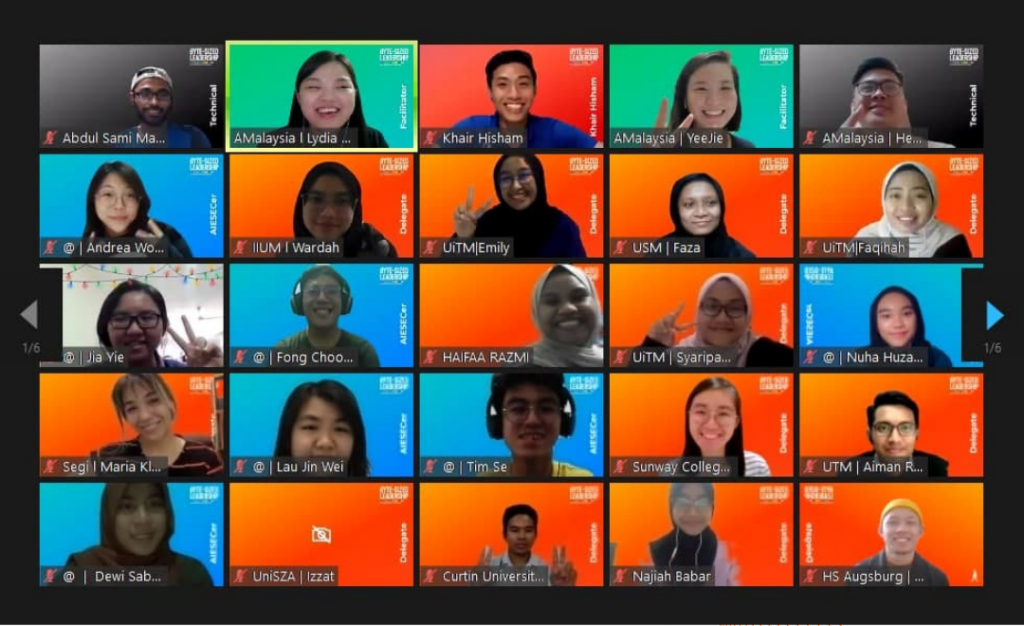 Community Project
Global Volunteer is one of the main programs in AIESEC, however, the pandemic has changed the way we do but not what we do. We shifted our focus to virtual volunteering to increase the accessibility and inclusiveness of AIESEC's impact by enabling more leadership developmental experiences happening during the Movement Control Order (MCO) period in Malaysia.
Virtual Volunteer program provide their skilled services to support a cause based on the Sustainable Development Goals (SDGs) – on education (SDG 4), environment (SDG 12) and inequality (SDG 10) by participating in virtual projects to develop leadership competence. They also work in a cross cultural environment with other participants in a team.
YouthSpeak Forum
In October 2020, AIESEC in Malaysia has organised the YouthSpeak Forum to empower the youth to understand how they can contribute to the Sustainable Development Goals (SDGs) through short and powerful talks and sparks interest in self-development. We provide a virtual platform for youth to engage not only with the speakers, but also the thought leaders all around Malaysia.
Conferences & Summits
Every year, AIESEC in Malaysia will conduct conferences and summits for the membership to develop and upscale members' skills and knowledge. In July 2020, we have invited PwC, Proton and Shopback to be our speakers for "Partnership Day" during the Malaysia Leadership Development Seminar (MyLDS). Different touchpoints are customized for different profiles such as onboarding new members & newly elected leaders and training current leaders from every departments.
AIESEC in Malaysia has been constantly evolving since the Movement Control Order (MCO) started back in March 2020, from physical to virtual. We are agile and act fast to find the best and most effective way to engage with youth. We hope to continue connecting with both young talents and strategic partners to provide the best to our stakeholders.