Hi guys, my name is Lim Sheng Yao. I am an undergraduate student at Monash University, my majors are banking and finance & business analytics. I participated in Local Virtual Volunteer (LVV) program, Clean Our Plate during my semester break. This project is linked to Sustainable Development Goal 12, to ensure sustainable consumption and production patterns with the aim to shift the perspective of the public on food waste issues.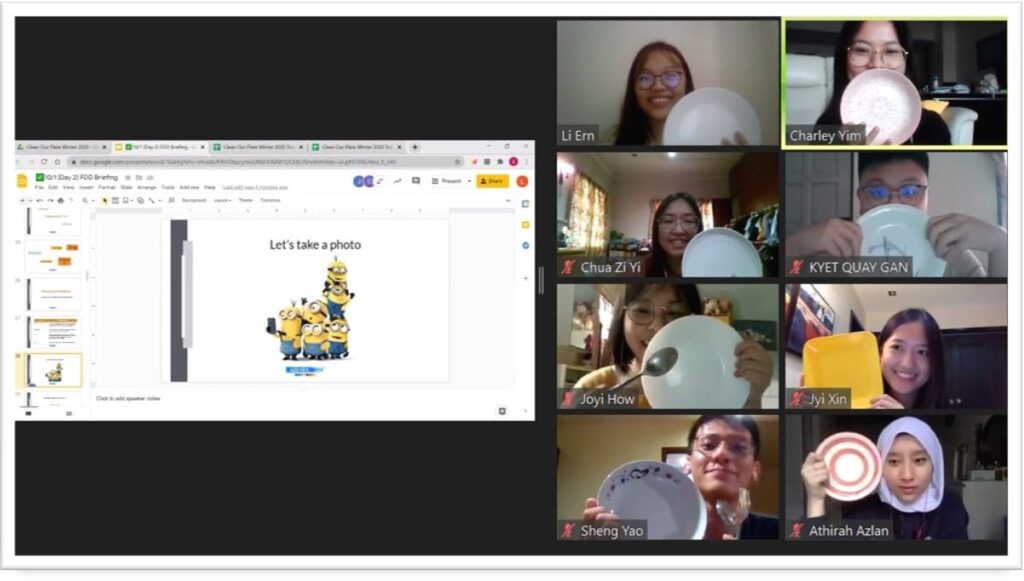 I am so glad for joining this project as I have stepped out of my comfort zone. I tried many new things which I did not experience before in my life. I did see my improvement in communication skills and build up my confidence while working with the team. I believe I can do better in the future by implementing the skills I have learnt.
Besides, I really appreciate all the organizing committees and local virtual volunteers (LVVs) for being so supportive. They have been helping me along the journey, encouraging me in the project, and working together to make this project a better one. Before joining the LVV program, I wondered how the project would be as I had no idea how to volunteer virtually. But, thanks to the hard work of the AIESEC team, they have planned the schedule wisely for us and made things happen. To those who are still considering this project, you should definitely join it!
The most unforgettable activity was being a fundraiser in a crowdfunding campaign which I have not experienced before. I also had a chance to interview Ms. Lau, the beneficiary of this project from Xi Le Er Special Children Care Center. It was a rich learning experience interviewing her. I gained more insights into her thoughts and experience in handling special children.
Besides, I was so proud that I had successfully funded RM1286.31 which has successfully hit my fundraising target, RM1000. By having the amount, I could buy more food for the children and send them warmth in the midst of the global pandemic.

I have engaged myself in various activities, such as jam making, workshop conducting, and podcast recording. It was my very first time making jam with orange peels then created my first tik tok video ever. Besides, I have a good time with secondary students in the workshops. To be honest, I was nervous for the first workshop, but luckily those kids were being cooperative in my breakout room of Zoom. Throughout the project, I took part in podcast recordings with our guests Ms. Suzane, food waste management of Gamuda Park and Ms. Elena, Zero Waste Advocate. It was also my first experience doing podcasts. That was really cool, and now the podcasts are available on Spotify, Facebook Playlist, and Google Podcasts!!
In a nutshell, I enjoyed joining the 4 weeks volunteering experience. It was my first virtual volunteer and it had opened my eyes to see what the community needs. So, I hope I have the ability to help them and also "giving back" to the community as a role of being a citizen.